This project contributes to the six-lane widening of Interstate 30 in Saline County. When complete, the additional lanes will enhance the transportation connection through central Arkansas, increase capacity, and improve traveler safety.
Project Updates
Job CA0601 Highway 70 – Sevier Street
This project widens approximately 5.5 miles of Interstate 30 to six lanes and improves interchanges at Highway 67 and Highway 70, extending generally from Highway 70 in Saline County to Sevier Street in Benton.
Construction Overview
- Widening to 6 lanes between Hwy. 70 and Sevier Street
- Bridge and overpass construction at Highway 70, Highway 67, South Street, and the Saline River
- Improved Hwy. 67 interchange
- Roundabout at South and Sevier streets
- Lane closures

Construction Progress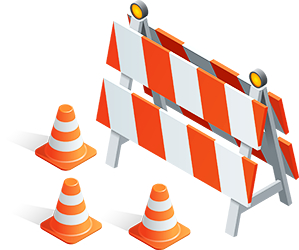 65%
Updates:
Feb 28, 2023 – Mar 31, 2023
Construction to widen Interstate 30 to six lanes in Saline County requires overnight lane closures.
Read More »
Recent and Upcoming Construction (updated 2/23/2023)
- Continued overnight lane closures for pavement operations
- I-30 median embankment, pavement, and barrier wall work
- Highway 70 and Highway 67 ramp work
- South Street asphalt work
- South Street roundabout construction
- South Street and Sevier Street concrete island construction
- Saline River bridge construction
- SH 67 bridge construction
- Frontage Roads pavement work

Construction Cameras
Twenty traffic cameras are being installed within the I-30 construction corridor and are visible to the public through the iDriveArkansas.com website. To view, select the "Traffic" tab (represented by a traffic light icon) and click on "Traffic Cameras."
Bid Opening
Arkansas Department of Transportation opened contractor bids in December 2018 and the Arkansas State Highway Commission approved a bid for improvements by Johnson Brothers Corporation, awarding the project for $187.3 million.

Public Involvement
A public involvement meeting was held November 5, 2015. The meeting presented and discussed the proposed plans to widen Interstate 30 in Saline County. A flier, comment form, and map can be downloaded here.
Preliminary Schedule:


Schedules are preliminary and are subject to change as project development progresses.