These projects contribute to the widening of Highway 270 from Hot Springs westward. When complete, the additional lanes will increase capacity and improve traveler safety.
The proposed project to widen Highway 270 from Highway 227 to the Ouachita River in Garland County has been separated into two phases. Job CA0607 from Fleetwood Drive to Highway 227 will be completed in Phase 1. Job CA0612, the remainder of the project from the Ouachita River to Fleetwood Drive, has been renumbered as Job 061737, and will be constructed in Phase 2 with state and/or federal highway funds.
Project Updates
Job CA0607 Fleetwood Drive – Highway 227
This project widens approximately 1.5 miles of Highway 270 to five lanes and bike lanes, extending generally from Fleetwood Drive to Highway 227 in Garland County.
Construction Overview
- Widening to 5 lanes with bike lanes
- Constructing curb and gutter, and sidewalks
- Constructing storm sewer and box culverts
- Reconstructed intersection at Highway 270/Highway 227
- Traffic signals on Highway 270 at Crystal Hill Road and Highway 227
- Construction is estimated to be complete in late 2023
Alternate Routes
- Southbound Hwy. 227 to eastbound Hwy. 270
-- The contractor is working to remove the old Hwy. 227 pavement, remove a utility, and finish the storm sewer through the area.
-- Weather permitting, the southbound Hwy. 227 to eastbound Hwy. 270 traffic will be returned to a dual left movement in March (subject to change).
-- It is recommended that southbound traffic use the published alternate routes noted below (NR 22-268-A).
Construction Progress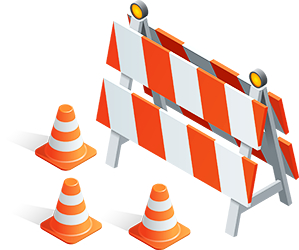 83%
Updates:
Recent and Upcoming Construction (updated 3/14/2023)
- Sidewalk and driveway construction
- Paving

Bid Opening
Arkansas Department of Transportation opened contractor bids in April 2021. The Arkansas State Highway Commission approved a bid for improvements by McGeorge Contracting Company, awarding the project for $22.6 million.
A public involvement meeting was held December 8, 2016 to present and discuss the proposed plans to widen Highway 270. The flyer, map handout, and comment form can be downloaded here.
Preliminary Schedule:

Job 061737 (previously CA0612) Ouachita River – Fleetwood Drive
This project proposes to widen approximately 2 miles of Highway 270 to five lanes, extending generally from the Ouachita River to Fleetwood Drive in Garland County. ARDOT has renumbered this job as Job 061737.
Schedules are preliminary and are subject to change as project development progresses.